Let's not do this.
Let's be happy in others successes.
I know it's hard.
I do it too.
It's not about followers.
It's about readers.
It's about connections.
Like this post so eloquently put it.
This is happening.
And it makes me sad.
Some of my favorite blogs are ones
that I found via a giveaway.
It's easy really.
If you don't like the content,
then don't enter the giveaway.
The person hosting is giving you free merch
because they are excited to do so.
Don't ruin it by only joining
because you want the free swag.
It's bad bloggy vibes.
Has this happened to you?
I'm sure at one time or another it has or it will.
SO WHAT?
How many WIW posts are there to link up weekly?
How many "what I loves" are there?
Have an idea?
Create your own linky party.
I'm sure your bloggy friends
and readers will support you.
Re-Tweeting is the business!
No, hear me out...
Is it just me or does your heart swell when
another blogger shares your post via Tweet or Facebook post?
Always share what you love, and who you love.
Even if you have like 10 followers on Twitter like I do.
Some posts are just too awesome to keep to yourself.
NOW, about that follow me back crud...
This is not the business.
I know everyone wants a follow back,
but wouldn't you like them to follow you back
because they want to and like your content?
Exactly!
No? This feeling is just mine?
Sometimes I feel like I'm pushing my posts.
Like, I'm writing just to link up.
And while I adore link ups something fierce...
Lately I just wanna write some momma stuff.
Some marriage stuff, and some life stuff.
When I get this feeling I know,
it's time to go back to the drawing board.
It's your blog!
Write what you want!
Those linky parties will still be there next week!
(possibly my new mantra)
For REALZ.
I understand that sometimes blogs inspire us to speak.
Good or bad, but let's be nice.
Let's pledge that the next time we are fired up about a post,
that we email that blogger directly.
That way any "negativity" is between you two,
and not the blogging world.
It's ok to disagree, it's always ok to disagree.
Let's just be less messy about it.
Why is this so hilarious, but so true?
Have fun in bloggy land!
Make bloggy friends!
Get involved in other bloggy conversations!
Be inspired by your life, and the lives of others.
This is my space to be me.
And your blog is your space to be you!
Take joy and pride in that.
Be grateful for the bloggy friends you have,
and be excited for the ones you are going to make!!
It's Blog Positivity Week y'all!
How are you celebrating?

All cards were created at
someecards.com
by me AbsoluteMommy.
All credit for artwork, card, ect. goes to someecard,
while the copy is all me.
I am not employed or compensated for any of these creations.
However I hope you enjoy them.
Sharing with After Nine to Five
for Blog Positivity Week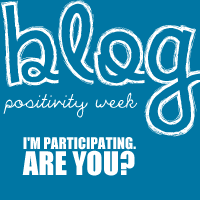 Today's post is sponsored by The Foley Fam!
Check it out!
I'm a guest over there today!!