It's that time of year again... To break out your best green tshirts and blouses, to get your corned beef ready, and to party like little leprechauns! No? Just us Crutchfields?
To say that St. Patrick's Day is a biggie over here is like saying the Irish like Guinness... My hubby is over a quarter Irish, and since we've been dating, I have attended every St. Patty's Day feast my MIL hosts. Yes, a full feast with corned beef, cabbage, and colcannon! This is authentic people. My hubby has even traced his Irish roots in Ireland. We are serious about our St. Patrick's Day here in the Crutchfield household.
SO, in honor to celebrate let me introduce the AMAZING, Rachael from Imagine Gnats! She has not only offered up a FREE St. Patty's Day printable, but stay until the end to enter an AWESOME giveaway!
there was this period where i thought it would be rather funny to be stalked by gnats who could time-travel. i was surprised at how many people didn't see why this was amusing and eventually the whole story became a bit of a litmus test a way to see if people kind of "got it." it kind of represents to me that whatever you imagine can come true though maybe in a different way than you imagined. so, i was thinking about the gnats one day and just thought "imagine gnats" and my etsy store name was born. this blog was born out of that, as a way to share what i'm working on, what's inspiring me, or whatever other randomness comes to mind. in the last year or so, it has continued to grow and evolve as i have shared more about my life,
my family, and the things i love to do.
so follow me along the crafty journey and feel free to send directions every now and then! i so enjoy hearing from you... and most importantly, keep your eyes open and never stop imagining. ♥
Now for the fabulous and FREE Printable!
This link will take you to Flickr,
Click the "actions" button for full instructions.
But wait there's more!!

Rachael has been so kind to offer a CUSTOM digital print from her Etsy shop!
How can you resist one of these???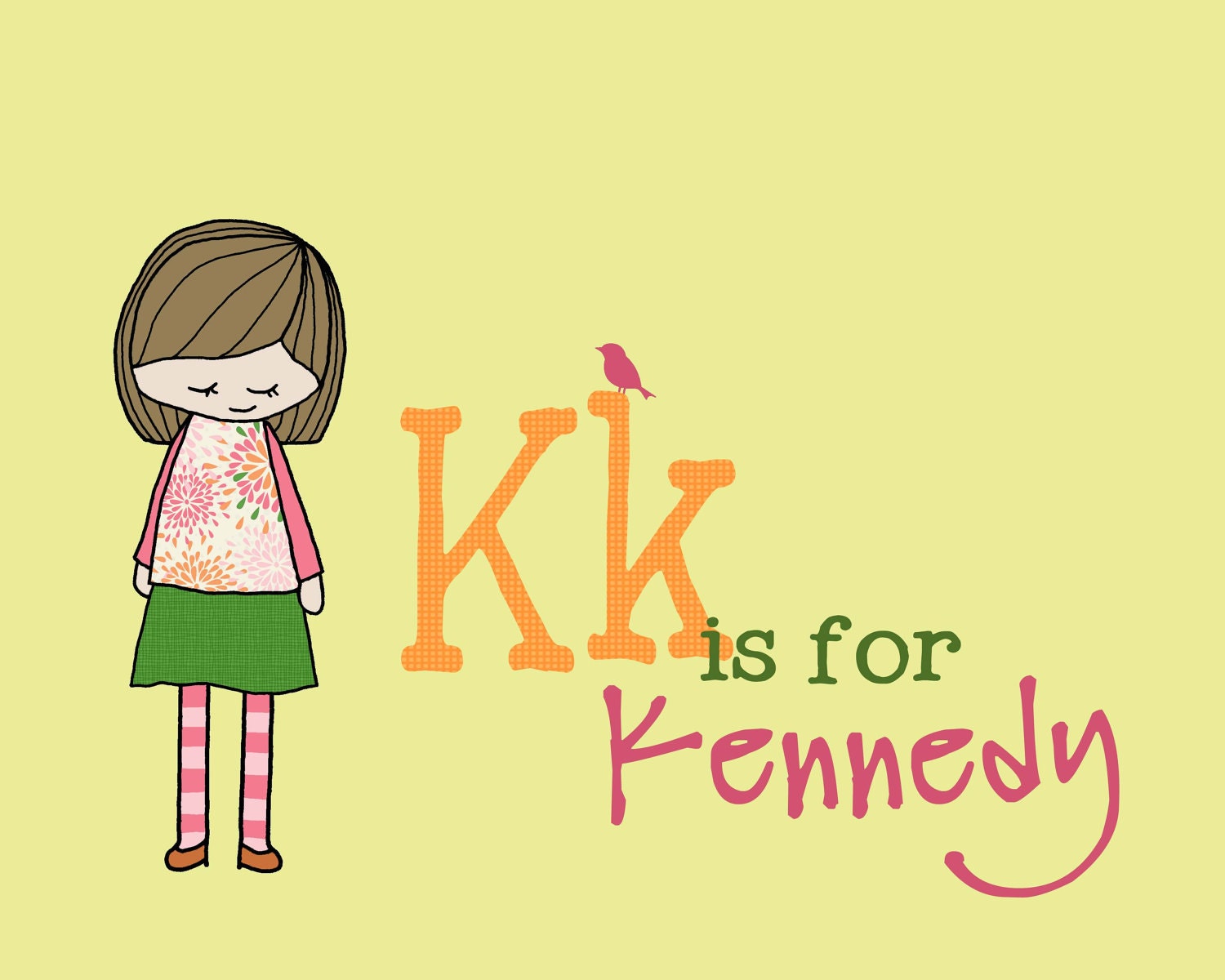 So enter to win this amazing printable with your name, your kiddos,
your niece, or even your BF!
Winner will be drawn on St. Patrick's Day!
a Rafflecopter giveaway