Yes. You read that correctly. That's says Giveaway. It also says Vegas, as in Las Vegas. Here is what you need to know: Mid Week stay before 12/26/13; Justin Timberlake at the MGM Grand 11/29 and 11/30; Nay is the bloggy friend you need to have in your life. Why Nay? Because she is giving two of YOU, two nights in Vegas for free. Don't believe me? Take it away Nay!
Hey there Loveys!
I get free offers to Las Vegas from time to time and this time.
Rio All-Suite Hotel & Casino
gave me an offer to give away to two Absolute Mommy readers.
Two readers would get one free mid-week nights from Rio All-Suite Hotel & Casino in Las Vegas, Nevada.. That's any two consecutive hotel night stays for free. Offer is valid from Sunday-Thursday.
Would you like to go to Las Vegas?
Enter to win!
*This offer is for hotel stay only.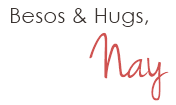 I'd take this one myself, if I was selfish, which usually I am, but I'm still in recovery from my last trip. You remember my last trip don't you?
I mean unless I cancel Christmas, I don't have the appropriate funds for another Vegas trip. But I remember many of you commenting on how much fun Vegas looked, and how you wished you could go too. Well now you can. Enter this giveaway. Go to Vegas. And have some fun! Don't forget to thank Nay for her generosity!

a Rafflecopter giveaway