It's crazy to think 2011 is almost over. But it is, so deal. Here is my take on New Year's resolutions: I don't. Because I usually don't keep them. It's usually something that I do for a day. Like saying I'm going to drink less soda, then want to hang myself because I drank a 12 pack of Dr. Pepper on New Year's Day. You catch this drift?
However, a new blog friend of mine, Kristine over at J&M's Eye Candy is doing a link up today about resolutions, goals, and dreams. So I'm in. As always! And I adore Kristine. And it's not because she did a post inspired by me... She really did that and linked up my blog, and I just about fell out of my chair and then cried tears of joy. TRUE STORY! She's funny, likes Blunt Cards (nuff said), and is super crafty. Check out Kristine when you get the chance.
Here are some AbsoluteResolutions, goals, and dreams for 2012. Mind you by January 2nd, it's most likely going out the window.
Resolutions and Goals for 2012
Cook and eat more fruits and veggies. Because the amount of McDonald's consumed by my kids between Thanksgiving and Christmas is both embarrassing and borderline abuse.
Mind my temper. Try not to turn into the Incredible Hulk every time someone spills something, whines about Yo Gabba Gabba being over, is mad because her pink tu-tu is dirty. Mind my temper. Maybe this should be my mantra.
Pay more attention to me. All of me. Mind, body, soul. Listen to me. Need a nap, ask for one. Need to eat, eat. Need to runaway from home, just to Starbucks alone in the car with the radio, make it happen.
Revamp my relationship with God. I believe in God. I pray, in my own way. But I'm not outwardly religious. I am faithful. I just want to have more faith in the journey he has put me on and find comfort in it.
Be a better friend in real time. Not just in blog/Facebook time.
Real date nights. With the hubbs. To remind ourselves that we are doing this marriage thing for a reason.
Read more. Have Kindle. Will read.
Challenge myself. New craft projects. New recipes. New sewing adventures.
Keep Blogging. Hire that blog designer! Sponsor my first blog giveaway. Challenge myself to new and exciting adventures.
Dream about...
Just keep dreaming...
Happy Blogging,
Megan
All images used courtesy of Pinterest
Linking up with Casey Wiegand here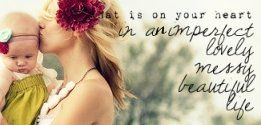 And linking up with Kristine at J&M's Eye Candy!
Join us! There is no way you can ignore this cute face!