How many of you participated in #
photoadayjune
? I did! It's such a blast and allows you to get super creative with your photos. I love it, and I love viewing the interpretations of others on Instagram. To sweeten the deal, Kimberly at
A Night Owl Blog
has decided to host a linky to recap all our photos! AWESOME, since I love Instagram and linky parties and let's be honest, A Night Owl Blog!!
Here are the original promts.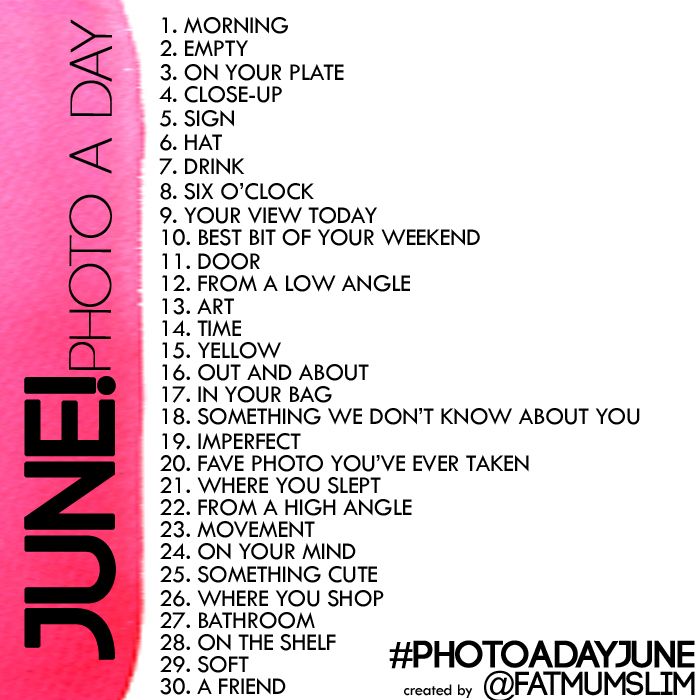 And here is my #photoadayjune.
And I'll explain a little along the way.
These are pretty self explainatory.
With the exception that Don Draper makes hats look good.
I'm just tall enough for the Chick-Fil-A play area!
I have to tell you that helping at Rachelle and Brian's wedding was an honor.
Also the best bit of my weekend was followed by a puking baby.
Hence, the door I saw the most... The dryer door!
Why is naked art the best art?
And the something you don't know about me...
My dream car is a Ford Falcon.
Imperfect mornings are my favorite.
Yes sometimes I sleep with my toddler.
And Caitlin was on my mind all month.
We love to shop at Target, but apparently Walgreens too!
Thanks for the Dream Lights Walgreens.
Can you spot Mac in that sea of soft??
And how cute is her new BF??



It's always fun to see what everyone does with their prompts! If you have your own photos link up!! It's open for another five days!!
Have a great day, and if you're ready to play #photoaday, click here for
#photoadayjuly
!!