Dear Working Moms everywhere,
You have my up most respect and love.
Seriously I don't know how you do it.
I'm hoping I get better at both working
and being a working mom.
Dear early Furlow,
Thank you.
Working has kicked my ass.
Thanks for letting me have a couple of days to regroup!
I'm going to have to enjoy you more.
These faces to wake me up, help a lot!
Dear Super Bowl (that wasn't so super!),
Thanks for bringing my family together in one spot.
Thanks for all the food and goodies that were made.
Thanks for one fierce Beyonce, and one hell of a half time show.
Thanks for almost granting a miracle in the 4th quarter.
Most of all, thanks for reminding us Niner fans that really NOBODY,
Even if we fell a little short!
Rally Toms/Almost7layerDip/Go Niners Shirt/
Hot ham and swiss sammies/bacon cheddar bread bowl
Super FOOD!
Dear San Francisco 49ers,
I still got nothing but love for you.
Because hearing my Dad cheer for you once again has
been the highlight of my days.
Because watching my Hubbs nervously pace around has been my favorite.
He hasn't done that since the World Series (GO GIANTS!)
Because watching the game with my Aunt Marilyn
and my family has been priceless.
Thank you for giving us something to cheer about.
Thank you for giving us something to cry about.
And thank you for giving us something to look forward too.
The #questforsix is not over!
Dear Mac,
Don't ever stop being you.
Keep making imaginary smoothies.
Keep rocking princess dresses.
You make my world go round.
Dear co-room Mom,
Thank you for sending me this picture!
I was sure missing this girl while I was at work.
Then I got this via text!
She got a warm fuzzy award, and I didn't have to miss a thing.
Dear Self,
Dirty hair and no make up.
Not one single eff given.
You are having a hard time adjusting to 5 am.
You can do this.
Take a few days to get yourself together.
You can do this working mom gig.
Remember Rome wasn't built in a day.
Either was motherhood.

Linking up tomorrow with: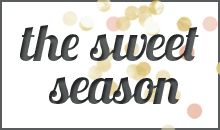 for Friday Letters
and
For InstaFriday